Can you believe it's February already? The last few weeks have really turned up the volume regarding Halo news and that means we have a packed Community Update for you today. MCC kicked off Season 5, Halo esports pulled back the curtain on some of their planning, Halo Gear continued communication about upcoming books, toys, and apparel, and we got an in-depth look at the Sandbox Team's work on Halo Infinite.
We have a little something for everyone in this Community Update, so let's waste no time and jump right in!
HALO: THE MASTER CHIEF COLLECTION
SEASON 5
First things first, let's get you up to speed about the latest Halo happenings in MCC. Most notably, Season 5, also known as "Anvil," launched just two weeks ago and brought along with it our largest drop of NEW amazing cosmetics. Over 80 new pieces of armor, new Seasonal Challenges offering up cosmetics for both Halo: Reach and Halo 3, and so much more with its 100 tiers of unlocks.https://www.youtube.com/embed/Mm6fdTnju6g?fs=1
To learn more about our first update since bringing the entire collection to PC, be sure to read our Season 5 launch blog here on Waypoint. If you'd rather watch a video outlining the new additions in Season 5, I'd recommend watching our first Seasonal Sitrep video which was made for just for you!https://www.youtube.com/embed/GghSlbvTagg?fs=1
To get a lore lowdown on a selection of the new armor, some of which came from the mythical Halo Online, you can check out the most recent Canon Fodder. And if you're looking for sweet wallpapers and eye candy, be sure to take a look at our public press kit here on Waypoint as well!
BLACK HISTORY MONTH
Join us in celebrating Black History Month by hopping into MCC anytime this February and you'll unlock the Black History nameplate!

VALENTINE'S DAY
Looking for (Halo) love in all the right places? Starting today, if you log in to MCC through Valentine's Day weekend, you'll unlock the Put a Ring on It nameplate.
Please note, this nameplate is not automatically granted so it may take a week or two for you to see it. You should expect to see it by February 26.

FEBRUARY FLIGHTING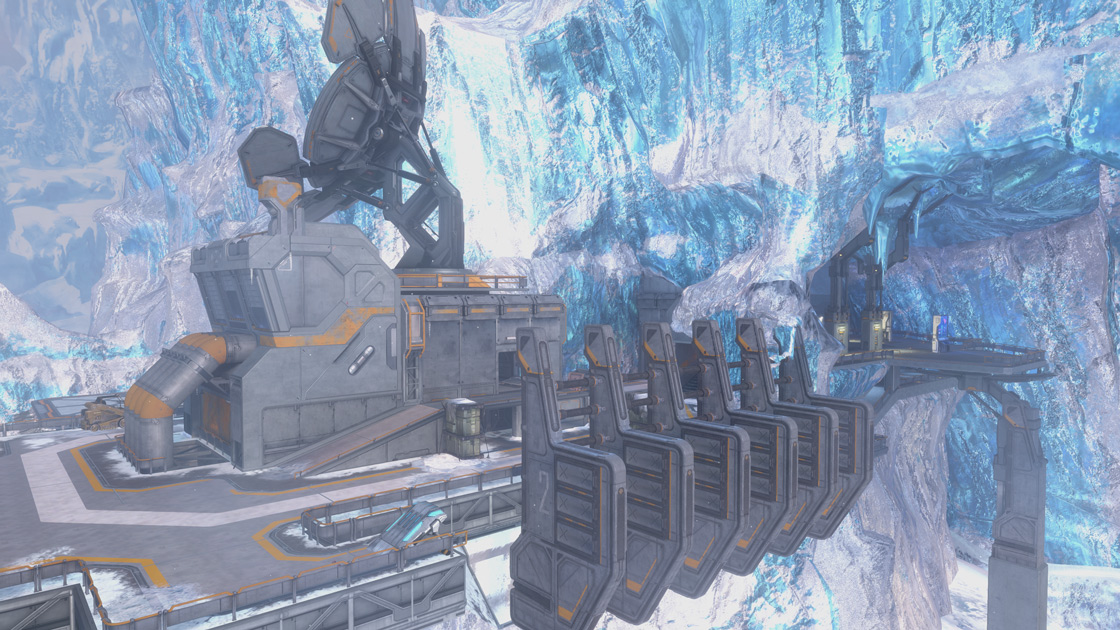 Next week we are planning to kick off our first flights for MCC in 2021! In last week's MCC Flighting & Development Update, we talked about some of the features players can expect. If all goes well in Rings 1 and 2, we plan to roll out our next public flight as early as next Thursday, February 18. While all of the contents of the flight are subject to change, some of the features we're hoping to include are:
Custom Game Browser: a new way to play with each other in MCC
Season 6 content
A new map for Halo 3 from Halo Online
FOV slider support for all Xbox One consoles
FOV slider will no longer be locked when Xbox Series X|S devices are set to 120hz
Double Keybindings
Mouse & Keyboard support for consoles
Advanced Audio options
View Model Customization options
If you want to get in on the action, please make sure all of your Halo Insider information is accurate and current. This includes if you have picked up an Xbox One Series S|X recently or new parts for your PC. Verifying your email address and making sure it's up-to-date is the only way we can contact you when the time comes to send out flighting invites.
Not yet a Halo Insider? No problem! It's quick and easy to opt-in on aka.ms/HaloInsider. Be sure to opt-in for communications and complete your email verification. And, if you want to participate via PC, please make sure to include a DxDiag hardware snapshot.
SEASONAL SALE
For those of you who haven't completed the collection just yet, you can pick up MCC for 40% off while it's on sale across all platforms all weekend long!
HALO ESPORTS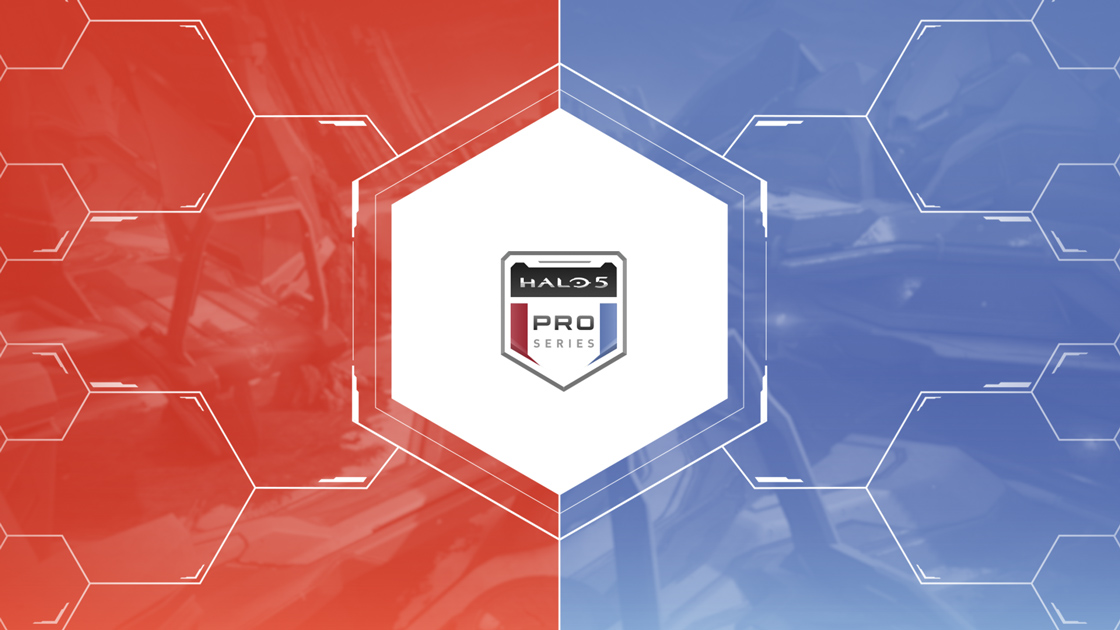 The Halo 3 and Halo 5 Pro Series are returning! The HCS team have been hard at work building competitions for both MCC and Halo 5 players alike, and they've got some big plans already laid out throughout February, March, and April.
For those with your calendars handy, we've got a few dates for you to add:
When: February 14 – Apr 11
Who: You! Open to Pros and Amateurs
When: February 6 – April 10
Who: Open to Pros and Amateurs, same format as last season
For a full rundown of what's to come, and with up to $10,000 on the line, do yourself a favor and check out the full blog outlining both Pro Series here on Waypoint!
HALO INFINITE ESPORTS
In addition to the return of the Pro Series, the HCS team have detailed a top level look at what their plans are for Halo Infinite Esports. The blog is filled to the brim with details about their goals, the competitive ecosystem they're building, and what you can expect out of it.
They've got plenty of details in their blog right here, so do yourself a favor and give it a read. Got any ideas of what you'd want to see in future blogs? Let them know on Twitter at @HCS!
HALO GAME SENSE
Ever wondered what goes on in the mind of top Halo players when they're making their best plays? Introducing: Halo Game Sense. With Episodes 1 and 2 now both live on YouTube, they've never been easier to check out. The latest episode, hosted by Shyway and featuring RyaNoob's gameplay, is now one of my favorite Halo videos of all time.https://www.youtube.com/embed/Wq6sZrcXtAg?fs=1
HCS GRASSROOTS

If you haven't gotten your fill of the action quite yet, worry not – the Halo Community has been hard at work putting together tournaments of their own! SWAT Nation has a 2v2 tourney on the horizon for Halo 5 – so, make sure to grab your best dance partner and show the world what you've got:
SWAT NATION
What: Halo 5 Swatentine 2v2 Tournament
When: Sunday, Feb 21 @ 12PM ET
BTB PLAYDATE – NORTH AMERICA
When: Wednesday, Feb 17 @ 9PM ET
What: Halo 2: Anniversary & Halo 3
Reward: Beach Life namplate
BTB PLAYDATE – EUROPE
When: Wednesday, Feb 24th @ 6PM BT
What: Halo 2: Anniversary & Halo 3
Reward: Shooting Star nameplate
And as long as we're on the subject of Grassroots, we know that a lot of you have applications you've already submitted. We checked in with the HCS team, and we can confirm that they're still reviewing them! It'll be a bit longer, but know that the process is absolutely ongoing.
CLIPTROCITY

Think you can pull off one of the best plays the community has ever seen? Your chance to prove it will come when Cliptrocity returns later this month with prizes from ASTRO Gaming. Make sure to follow @HCS on Twitter to find out more about the clip competition!
HALO 5: GUARDIANS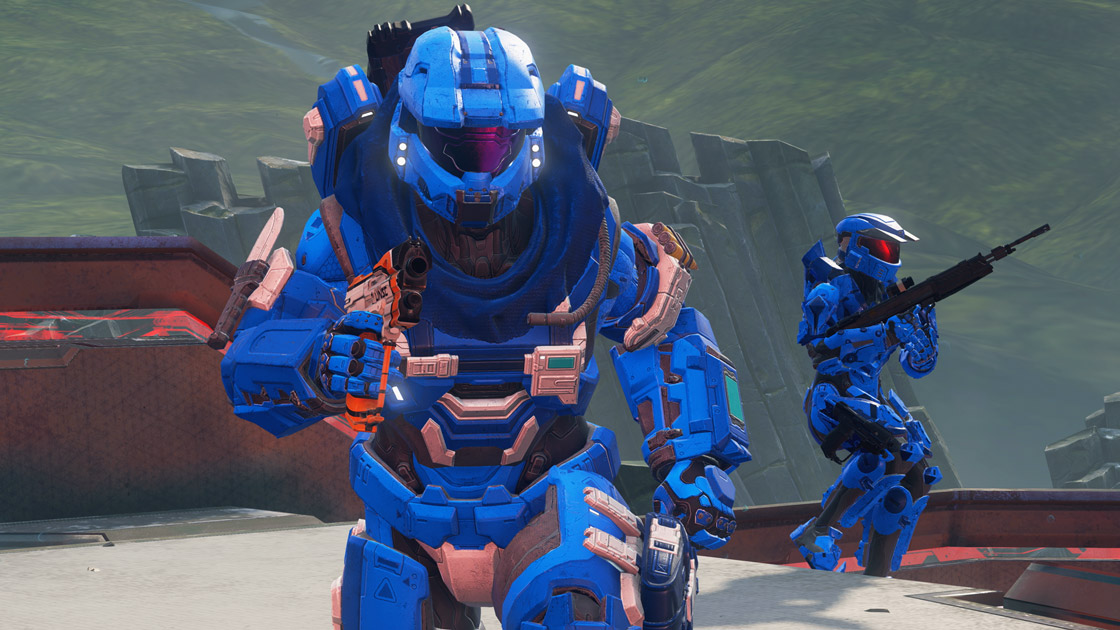 With the 2v2 Competitive playlist rewarding Double XP all February long, it's apparent that Cupid's arrow has already struck the heart of the Halo 5 Sustain Team. As they look to keep the love circulating this holiday weekend, all players who sign in will receive a giftable Valentine's Day Pack to share with their doubles partner.
I realize it's been a while since our last Community Update so the playlists at the beginning of the month were surprises, but I wouldn't let that happen again. Here's the outline of what you can expect for the next two months of Halo 5 – including a Community Playdate on February 18!
UPCOMING CALENDAR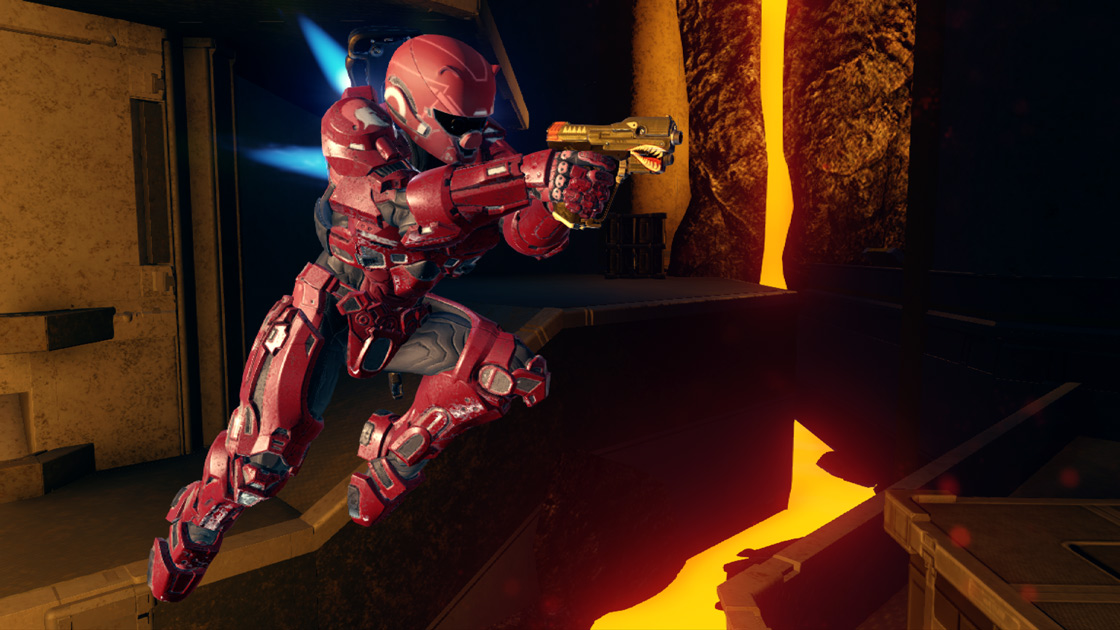 FEBRUARY
February 1: Double XP in 2v2 Competitive all month
February 4: Community Slayer rotates in for Roaming King
February 11: Grifball rotates in for Community Slayer
February 11: Warzone Assault goes live for the weekend
February 18: Action Sack rotates in for Grifball
February 18: Action Sack Community Playdate @ 1:30PM PT
February 25: CE Anniversary Throwback rotates in for Action Sack
February 25: Warzone Turbo goes live for the weekend
MARCH
March 4: Spring 2021 Arena Season begins
March 4: Ranked Snipers goes live for the season
March 4: Castle Wars rotates in for CE Anniversary Throwback
March 11: Triple Team rotates in for Castle Wars
March 11: Warzone Assault goes live for the weekend
March 18: Core Play rotates in for Triple Team
March 25: Forerunner Slayer rotates in for Core Play
March 25: Warzone Turbo goes live for the weekend
HALO WARS 2

It's hard to believe that later this month will mark the 4-year anniversary of Halo Wars 2's launch! While a lot has changed over the course of the past four years, one thing certainly hasn't – the Halo Wars community continues to be one of the most passionate groups of players out there. We're thankful for the care and time you've given to Halo Wars 2 and all of the feedback, requests, and insights you've shared with our team over the years. Thank you!
We always strive to be open, honest, and transparent with our community and we know many of you have been waiting, asking, and hoping for news about the future of Halo Wars 2. We want to acknowledge that we've heard you and make sure you know that this feedback and these topics do indeed get brought to the right folks across the studio for further evaluation. In the past, we've noted the Publishing Team was fully focused on MCC and we had no current plans to return to Halo Wars 2. Now, with all the titles on PC, we've seen these questions popping up again although the 343 Publishing Team is still working on more MCC seasonal content along with a variety of features and further improvements. It's not always easy to be open and transparent – particularly when we expect it's not an answer the community wants to hear – but we want to give it to you straight: 343 Industries has no current plans for further Halo Wars 2 work including content updates, balance patches, bringing the title to other platforms, or a new game in the series. We will, however, continue to monitor the game and ensure everything is working as expected.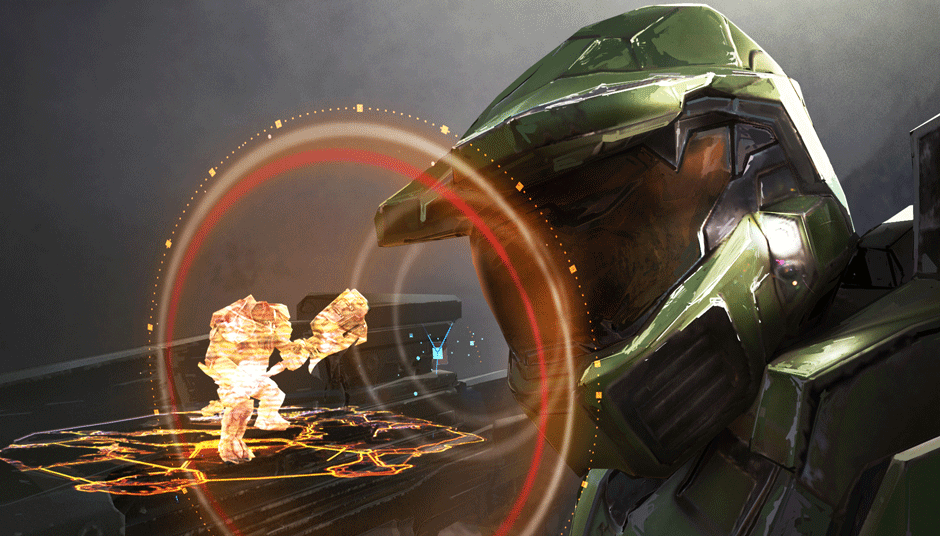 Yes, we did use the word "currently" because it's the truth – as of today, there is no plan for the development team to re-engage with Halo Wars 2 and we aren't working on a new game in the series at this time. But, we're specifically never going to say never because, well, who knows what the future may bring. If you told me back in the day that the totality of MCC would land on Steam or Halo 3 would get content updates 14 years after launch, I'd never have believed it and yet here we are. We know constantly waiting and wondering is equal parts frustrating and exhausting, so we hope this clarity helps alleviate some of that and we want to set clear expectations that there is no work happening on Halo Wars.
The next question is surely "why?" and it really boils down to the realities of finite time, resources, and focus for the studio. The 343 Publishing team has no shortage of ideas and inspiration to pursue for MCC and plenty of ongoing work to support the Halo franchise. Meanwhile, the majority of the studio is incredibly focused working towards Halo Infinite's launch (and you may have also heard, "launch is only the beginning"). Given the broader impact initiatives the studio is already committed to, we unfortunately can't devote the time and attention we'd need to deliver additional updates and content for the Halo Wars franchise.
Halo Wars 2 will continue to be a special game with a very special community and for that, we're grateful. Over the years, we're fortunate to have had the opportunity to deliver numerous updates ranging from brand new content to an unexpected map to balance patches directly shaped by players (the most recent of which landed just last August). Halo Wars 2 expanded the Halo Universe, introduced us to new characters and experiences, and inspired the future of the franchise with its classic art style and the introduction of The Banished. Thank you again to everyone in the Halo Wars community for your support and we look forward to facing The Banished together again this Fall in Halo Infinite.
HALO GEAR
The year has barely started, but the Halo Gear team is firing on all cylinders. Whether you're a fan of fiction or just looking to add to your Nerf arsenal, there's a little something for everyone.
HALO: POINT OF LIGHT
The next novel by Kelly Gay follows the exploits of Rion Forge and the team aboard the Ace of Spades. A sequel to Halo: Renegades, this title is available for preorder now and was a point of interest in one of our more recent issues of Canon Fodder where we revealed the cover art and shared a snippet of what was to come.
And while you're going to need to wait until March 2 to get your hands on a copy, a few weeks ago we revealed that the audio book will be showcasing the narratorial talents of another familiar face, Tim Dadabo. Better known for his work as Guilty Spark, this is not his first foray into book narration, but we could not be happier to have such wonderful talent joining us to support work in the Halo universe.https://platform.twitter.com/embed/Tweet.html?dnt=false&embedId=twitter-widget-0&frame=false&hideCard=false&hideThread=false&id=1351613091369218048&lang=en&origin=https%3A%2F%2Fwww.halowaypoint.com%2Fen-us%2Fcommunity%2Fblog-posts%2Flovely-letters&siteScreenName=halo&theme=light&widgetsVersion=889aa01%3A1612811843556&width=550px
NERF BULLDOG & MANGLER
A New Year means there are new records to set, and that's exactly what the Nerf Bulldog lets you do. Kick things off in style with this wickedly fast pump-action piece that, combined with an incredible 10-dart drum, lets you get right in the middle of the action. And for those of you with an eye to Infinite, there's a code for a digital asset unlock in there as well.
The Nerf Mangler, SPNKr and Needler MicroShots are also out on store shelves, so be sure to check out the Official Nerf page and find the closest retailer to you!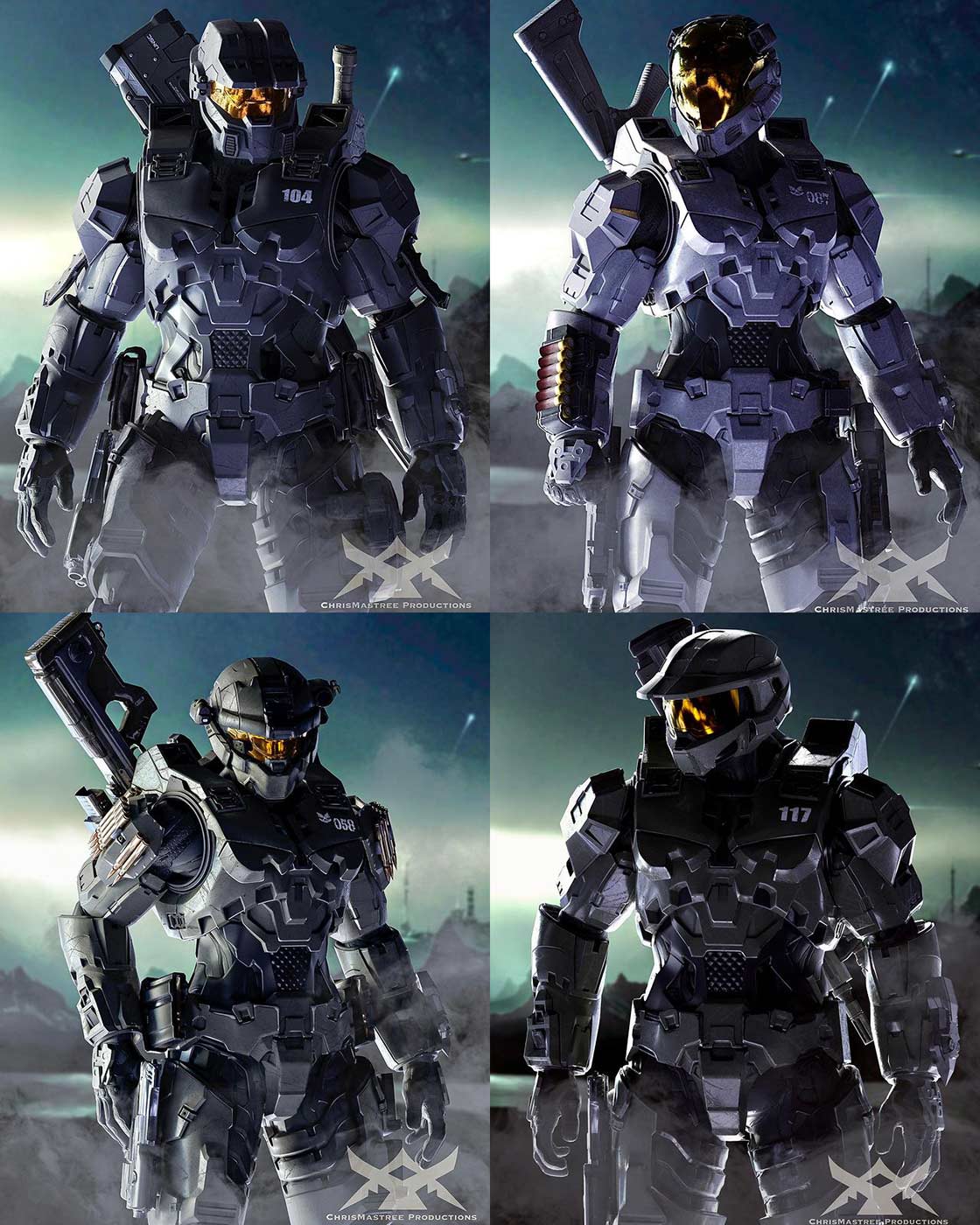 Community Spotlight: The #HaloSpotlight has returned to celebrate artwork from fans new and old. In this month's issue there's a beautiful fan comic as well as some incredible screenshots and a particularly perfect spartan render (or four). It seems everyone is starting their 2021 by diving into creative projects and we could not be happier. snickerdoodle made sure to include more than a few new faces in there too, so have a look and see what your fellow community members have created!
Women of Halo: Two weeks ago, six streamers combined their efforts to raise money for the Gamers Outreach Foundation during a 24hr charity stream. Together, they were able to raise enough money to support the creation of four portable gaming kiosks (GO Karts) for pediatric hospitals. Fantastic work OathxX, JoyandJoyness, Beautoria, CardinalRedbird, Echidna, and KitchinBound!
Halo Xbox 360 Service Sunsetting: While game owners will be able to play these titles indefinitely, in December 2021 services for legacy Halo Xbox 360 titles will be discontinued. To read up on what this means, and get all the details, be sure to check out the blog.
Halo Themes on Edge: Our partners over on the Microsoft Edge team seem to love Halo just as much as we do. Rolling out in a future browser update are a variety of Halo themes for those of us who want a little bit of Halo everywhere we go. You can learn more about what themes are coming in the official blog.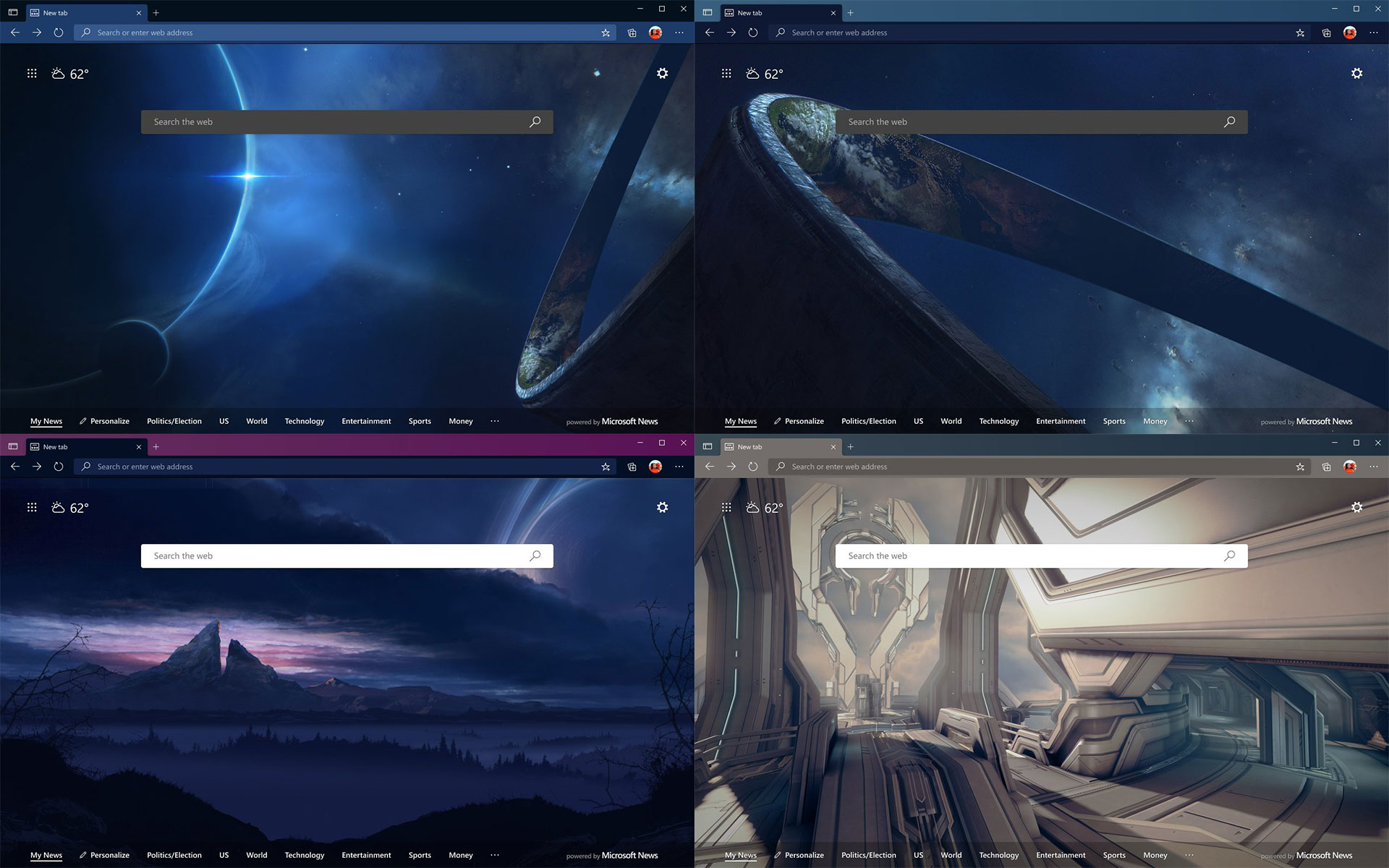 HALO INFINITE
Each month, we're committed to providing a closer look at Halo Infinite's development. We kicked this off in the twilight hours of 2020, but our most recent edition hit at the end of January.
In the latest edition, members of the Sandbox Team, who work on our weapons, vehicles, equipment, and so much more, spoke to us about what they've been building for Halo Infinite. On top of that, we also got to chat about how they've been spending their time and what they're most excited for players to use once Infinite arrives. If you haven't already, I highly recommend giving it a read!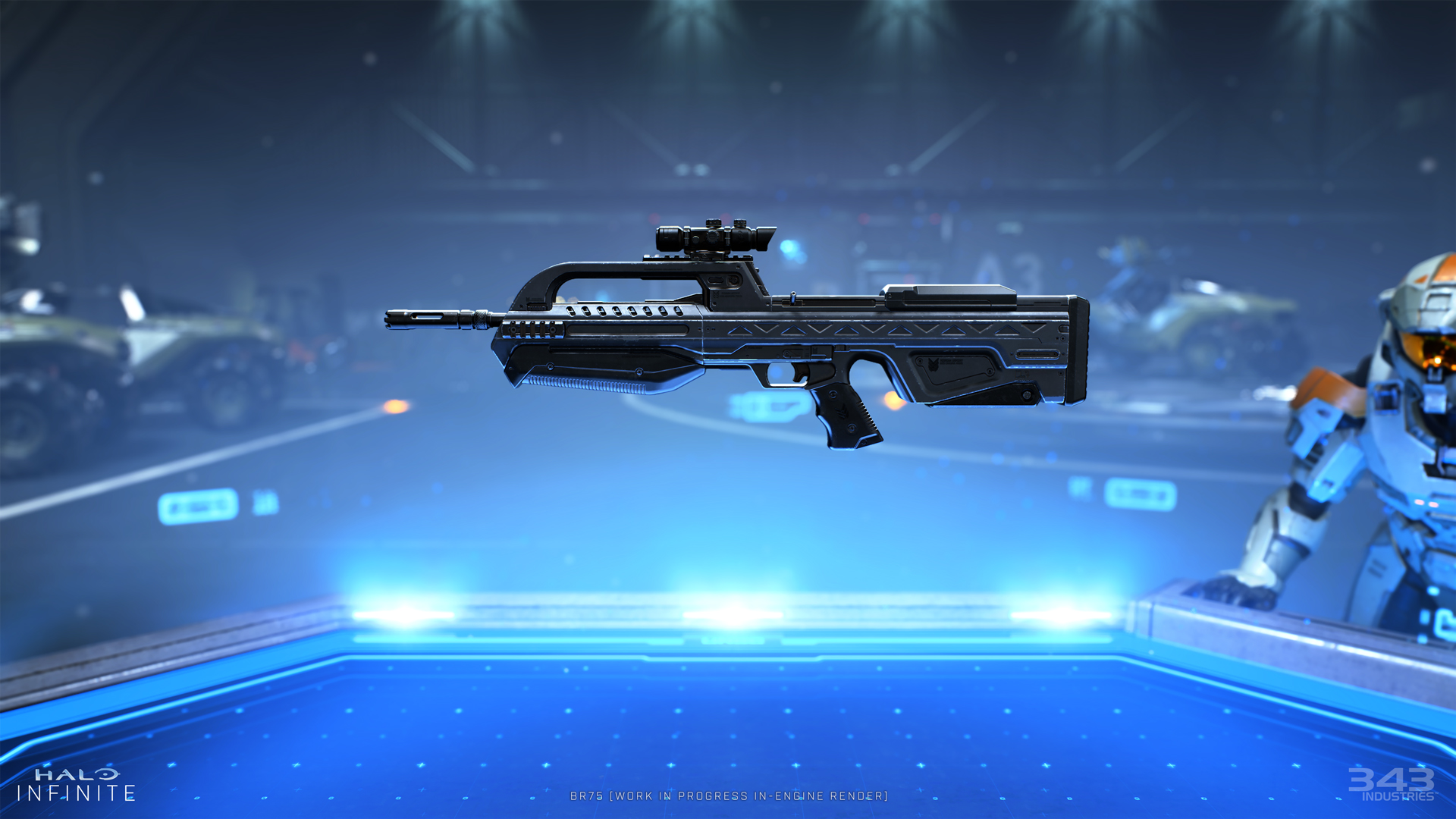 These updates are only the start of the conversation around Halo Infinite though. To help make sure we answered some of your burning questions about the game's sandbox, we looked to Twitter using #Ask343. For this first #Ask343 video Quinn DelHoyo, the Lead Sandbox Designer, joined me to answer a ton of Halo Infinite-related questions from all of you. It's absolutely worth the watch!https://www.youtube.com/embed/UYlRabRA82U?fs=1
ART
Recently I've seen some community chatter and anticipation about the upcoming Art of Halo Infinite book, and it got me thinking about some of my favorite pieces of concept art from our most recent game, Halo 5. It may sound like an extremely simple reason to love the piece below, but the colors (especially the vibrant orange glow from the Warden Eternal) on this one have stuck out to me since I first saw it when I was a fan.
If you love this art as much as I do, you can download by clicking on this sentence or on the image below!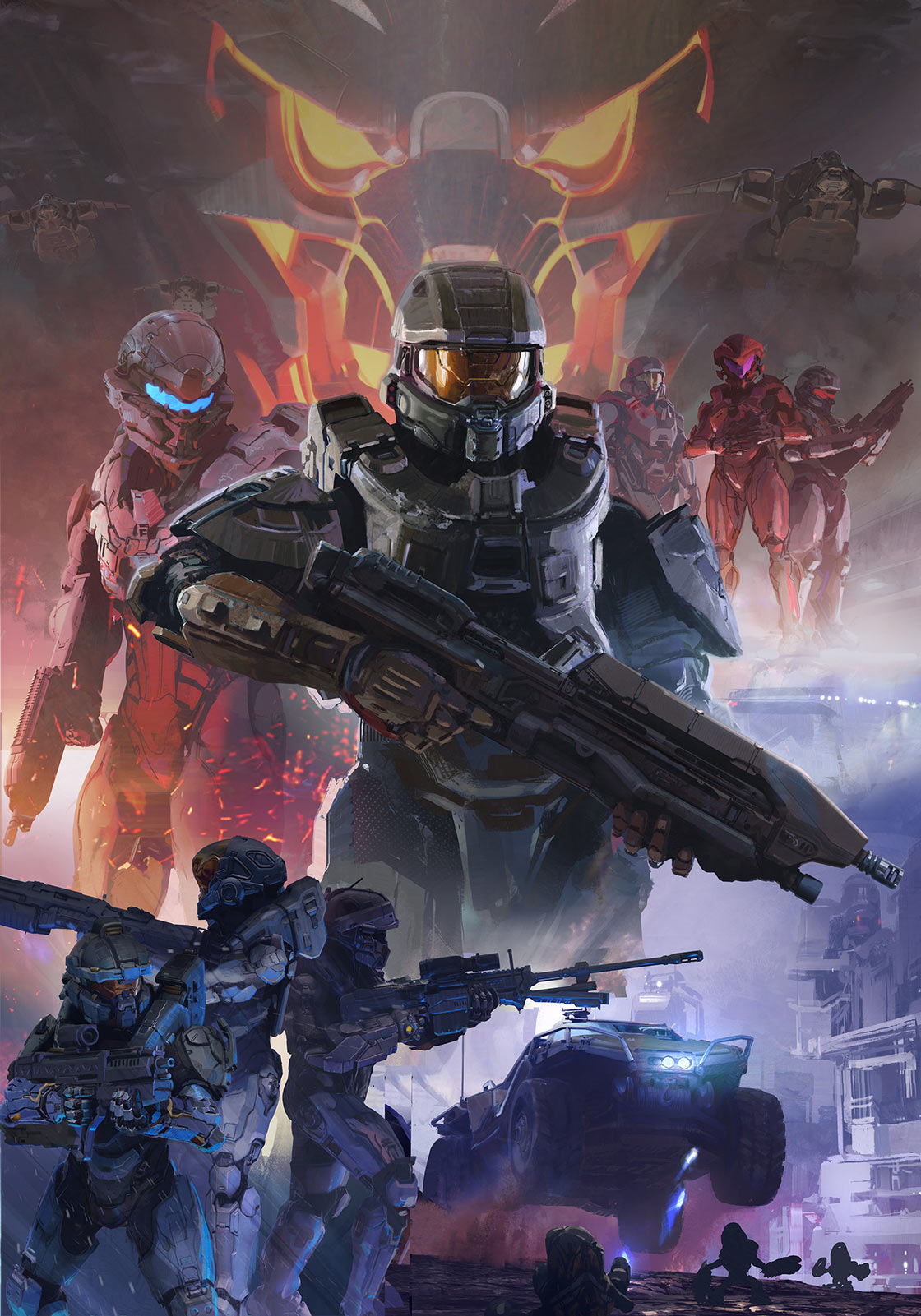 That wraps up our first Community Update for the year! With all the additional news articles we'll be publishing, such as Inside Infinites, we'll be shifting Community Updates to once a month. That doesn't mean less communication though, there's going to be plenty going on and lots of news to dive into so keep an eye on @Halo on Twitter and here on Waypoint.
Until next time,